WRITE UP YOUR STREET
Join us for an UP online writers' retreat in the comfort of your home (limited spaces available)
Reserve a spot
Join us for an online writers' retreat in the comfort of your home
Your tutor and facilitator will be UP Senior Writer Stuart Delves
A two-day online retreat and an orientation session.
Tuesday 27 April 16.00-18.00 (BST) 17.00-19.00 (CEST) Orientation session
Wednesday 28 April 11.00-17.00 (BST) 12.00-18.00 (CEST)
Thursday 29th April 11.00-17.00 (BST) 12.00-18.00 (CEST)
"You fried my creative brain…still in recovery. "
Following the success of the UP Online Writers' Retreat in November we're running Write Up Your Street again. It's for writers at any level, even for very accomplished writers, as it's designed to be a pleasure. It's also for anyone who might not class themselves as a writer but who nonetheless has to do a lot of writing at work. It's immersive, it's experiential, it's fun! The retreat includes personal writing, group writing and building a brand together.
The retreat will consist of Zoom plenary sessions, work in pairs and teams of 3 or 4 in break-out rooms, working time offline and 1-2-1 Skype tutorials (arranged outside of the times above). There will be comfort breaks and 45 minute lunch breaks both days. (Zoom service we're afraid. And self-service at that.) There will be some pre-course prep including filling out a questionnaire and rounding up some props to bring along. There will be some homework on the Wednesday evening/night.
Spaces are free but limited. We're working on a first come first served basis so apply as soon as you can if you'd like to attend.
Registrations are now closed
What you'll learn
Collaborative working

Listening, taking briefs

Distillation

Putting yourself into your writing

Using emotion, story and detail

Analysis

Research and creative play

The power of values expressed naturally

Learning from other forms of writing (i.e. poetry/literature of all genres)
Besides these learning points – and just as important – the writers' retreat is an incredibly bonding experience and an opportunity to get to know colleagues a lot better.
"I have been applying my learning to multiple projects! Just wanted to say once again a big THANKS to Stuart and everyone involved for the amazing experience and the opportunity to get to know you all."
Your tutor and facilitator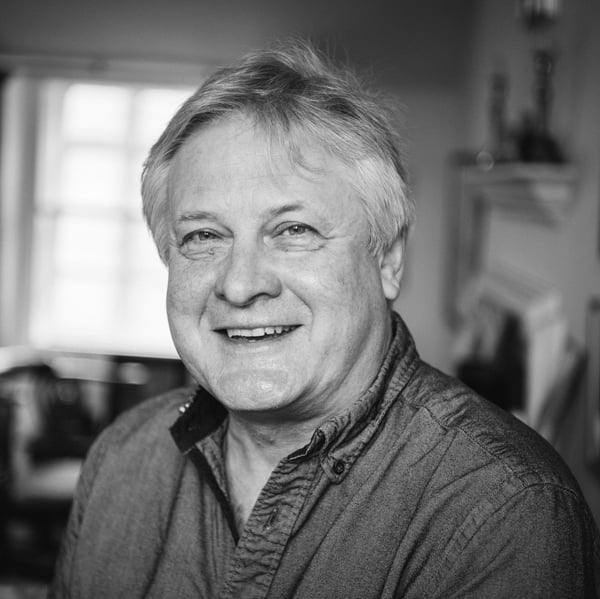 Stuart Delves
Senior Writer at UP THERE, EVERYWHERE
Stuart Delves is an UP UK Member, working in Edinburgh for clients across the world. Stuart is a seasoned writer, tone-of-voice consultant and workshop designer and facilitator. He is founder of Dark Angels, a creative writing course that teaches business writers how to tell stories.