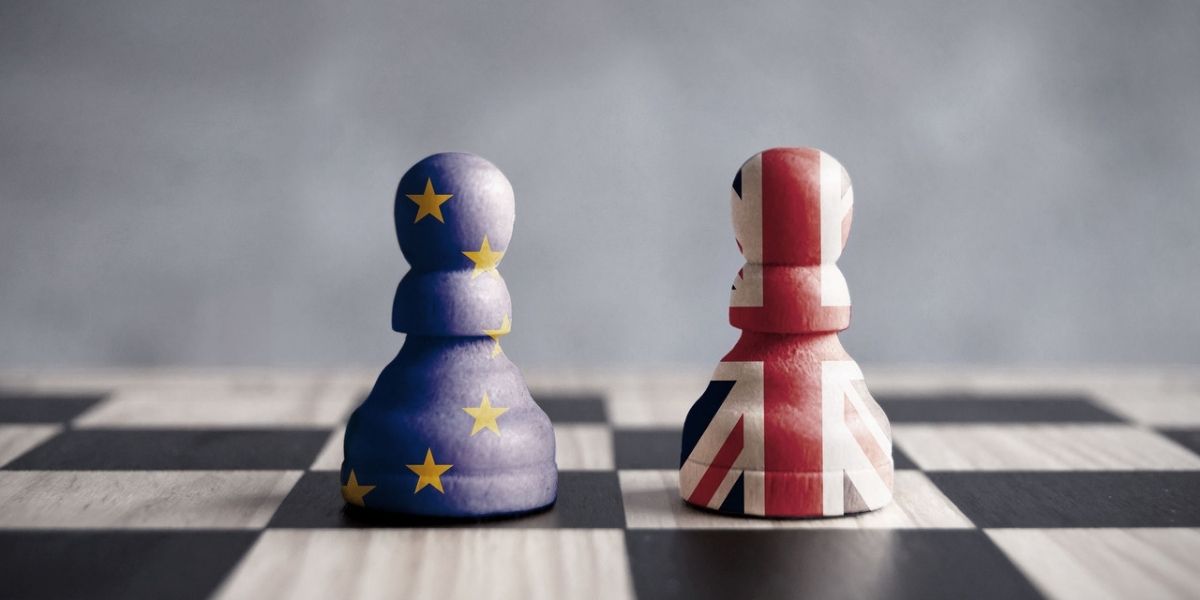 Place branding webinar: Liverpool edition
Trading places: the view from port cities after Brexit
PLACE BRANDING QUESTION TIME WEBINAR
Register to watch the recorded video from the place branding webinar
Did the impact of Brexit become irrelevant in the midst of a global pandemic? Some have argued that businesses already have to change the way they work due to Covid-19, doing so for Brexit as well reduces the additional impact. Or are the economic impacts of Brexit and Covid-19 magnifying each other? Who are the winners? Who are the losers?
Watch the 60-minute webinar recorded on Thursday, March 25 at 3.15 PM CET/ 10.15 AM EDT featuring thought leaders and place branding experts from some of Europe's leading port cities including Liverpool, Rotterdam, Barcelona and Gothenburg.
The panelists answer questions regarding the impact of Brexit and how they are helping businesses and talent find their way in the new world of 2021.
Have a question for the panelists?
Submit your question with your registration above.
Some of the key questions include:
With businesses rethinking their location footprint due to Brexit and Covid, do places need to rethink their place branding strategy towards investors?

Are you winning or losing business due to Brexit?

Does your place branding campaign specifically target UK businesses and talent? How does the UK respond?

How do you help your businesses deal with the changes in import and export rules?

Free movement of people between the UK and the EU has ended. Are EU nationals staying in the UK or eager to move back to their home country?

Do you have special programs in place to keep and attract European and UK talent and students?
Webinar panelists

Chris Brown
Moderator and Director, Marketing Liverpool
Chris is a graduate of the University of Strathclyde, Glasgow and having worked in a number of Hotels as a General Manager he changed course to work in destination management in 1999 – Initially he worked for five years at The Mersey Partnership as Director of Tourism, Director of Operations and interim Chief Executive before taking the role of Chief Executive at Marketing Cheshire, formerly Visit Chester and Cheshire, in 2004.
He returned back to Liverpool in 2013 to establish Marketing Liverpool and to promote the city as a first-class destination for visitors, investors and students. Chris is also responsible with its key partners in promoting the Liverpool brand nationally and internationally.
He is a keen follower of all things Scotland and continues a long held ambition to finally see the country win something.

Colin Sinclair
CEO, Knowledge Quarter Liverpool and Sciontec Liverpool
Colin is the CEO of Knowledge Quarter Liverpool (KQ Liverpool), the vast urban innovation district which is home to some of the world's most influential players in science, health, technology, education and culture, including the £1bn Paddington Village Development.
He is also CEO of Sciontec Liverpool, the commercial spin out of KQ Liverpool, which operates Liverpool Science Park, manages Sensor City and is creating a world-leading innovation ecosystem across Liverpool City Region, including HEMISPHERE at Paddington Village, to help commercialise research and grow innovation-led businesses.
He's a Non Executive Director of the LCR Growth Platform and the University of Liverpool Maths School.

Cristina

Valiñani
Projects Director, Barcelona Global
Cristina is an engineer with executive education in business administration. She has held strategic marketing and project management positions in several multinational telecommunication companies in various European cities. In 2009 she was appointed Director of UK Trade & Investment at the British Consulate in Barcelona.
Since 2019 she is the Projects Director at Barcelona Global, where she is in charge of the delivery of the projects of the association. Amongst those is the launch of a new FDI attraction agency, Barcelona & Partners.
Barcelona Global is a private, independent and non-profit association composed of more than 200 of the city's leading companies, research centres, entrepreneurs, business schools, universities and cultural institutions, and 830 professionals aiming to make Barcelona one of the world's best cities for talent and economic activity.

Wilbert Lek
Managing Director, Rotterdam Partners
Wilbert is Managing Director of Rotterdam Partners since 2019. He joined Rotterdam Partners in 2018 as International Trade & Investment Manager.
After studying Economics at Erasmus University Rotterdam, Wilbert has built up a good career at ING. He was Head of Marketing (SME and Business Banking) at ING Netherlands, among others. He has also gained the necessary foreign experience during a stay of several years in China and Thailand. In China, he was General Manager of Bank of Bejing.
Rotterdam Partners is the official destination marketing organization and investment promotion agency of Rotterdam.

Andreas Göthberg
Head of FDI, Business Region Göteborg AB
Andreas is Head of Foreign Direct Investments at Business Region Göteborg. In this role he is responsible for attracting companies to establish a presence in the region and also for Business Region Göteborgs Talent Attraction activities.
His industry focus and experience is mainly in Logistics, Real Estate, ICT and CCI.
Business Region Göteborg represents thirteen municipalities in the region. Their goal is to help create more jobs, thereby contributing to sustainable growth in the Gothenburg region's business environment. They also provide knowledge and contacts that create favorable conditions for those who want to start, establish or develop business in the region.
Presented by: