Free 30-day trial of HubSpot
Get more traffic and qualified leads
Our digital marketing experts will help you create a better lead generation funnel
Get a 30-day trial of HubSpot CRM and marketing automation system
Plus expert consultation to show you how to:
Improve accountability and performance of your marketing and sales teams.




Increase productivity by automating repetitive marketing tasks.

Nurture and deliver qualified leads to your sales team.

Manage all your social media accounts in one place, schedule posts in advance, and track engagement with your brand.

Deliver personalized communication and improve customer retention from insights based on your customers' behavior.

Track end-to-end ROI to optimize your entire funnel.
What's included:
30-day free trial of Hubspot with access to marketing automation, CRM, social media, email, forms, landing pages, and SEO tools
Free setup of one landing page, one email newsletter, one social listening account and one lead nurturing workflow
UP to 4 hour-long consultations with a marketing expert
* Note: If you have a CRM system already in place for your sales team, we will need access to integrate it with the HubSpot marketing automation tool. To receive the offer you must give us appropriate access to your content management system (CMS), DNS records and analytics, and allocate time for your marketing and sales team to utilize the HubSpot marketing automation and CRM system.
After the 30-day trial, you can continue to use the Hubspot marketing automation system for a reasonable monthly cost. A free version of the CRM system is available for unlimited use. Limit one offer per qualified company. The offer is subject to cancellation without notice.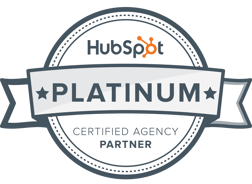 Start my 30-day free trial
No credit card required to sign up.